Berovo ( 28.08.2007 )


Today, on the feast day of the Dormition of the Most Holy Theotokos, in the Berovo monastery consecrated to this feast, Archbishop Stephen of Ohrid and Macedonia and his concelebrant diocesan Metropolitan Nahum of Strumica celebrated Hierarchical Divine Liturgy. At the Liturgy, the faithful partook of the Holy Mysteries of Christ. Present on the monastery feast day were the heads of state and government of the Republic of Macedonia, President Branko Crvenkovski and Prime Minister Nikola Gruevski.
"Seeking in quest of what is most necessary for one praying to converse with God, in what way does prayer come, the Lady Theotokos finds the sacred stillness—'stillness of the mind,' the world standing still, all earthly things below forgotten and sharing the secrets above, lay­ing aside conceptual images for 'what is better.' She dis­covers that if the mind does not scatter over earthly mat­ters, it could devote itself to a better and higher pursuit, that is—turn towards itself: the unique activity through which it could unite with God." (Saint Gregory Palamas)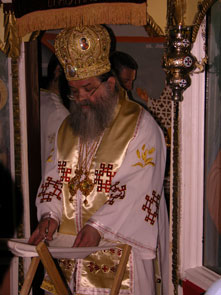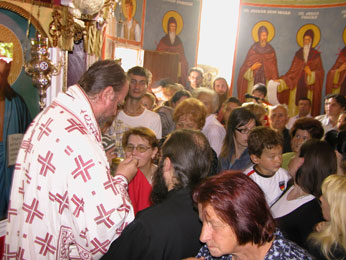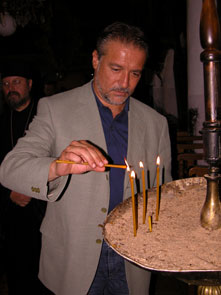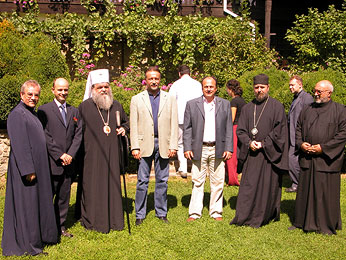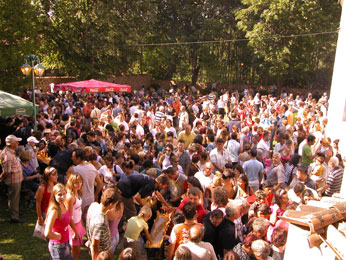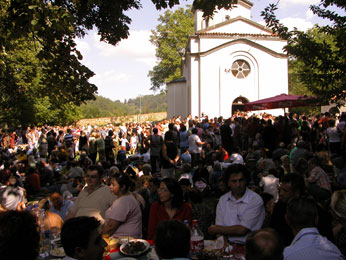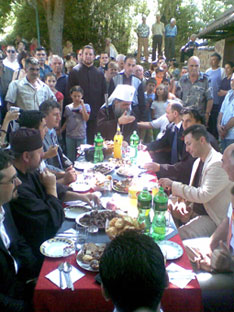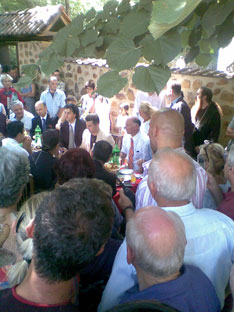 After the Divine Liturgy, followed consecration and formal opening of the newly constructed building of "Dedo Iljo Maleševski" primary school in Berovo.