Multimedia CD "The Transfiguration" ( 29.12.2008 )


The treasury that records the important historical, cultural but common and live heritage of Macedonia, was enriched with an extraordinary monument. It's the multimedia two-language CD made by the monks from Zrze Monastery, in edition of Zrze Monastery and titled as "The Transfiguration" .
"The Transfiguration" is a resume with which the monastic community of the Zrze Monastery wants to share what it experienced as a gift of the eternal heritage, and as it's own spiritual experiment, acquired at the transition of the 20 and 21st century, in the period between 1998 and 2008. This story about the transfiguration, told in a simple way, is a shared facing with freedom, love, will, fight, the life and death. The visual, verbal and musical narration are weaving a text, which is becoming a witness of a different birth, faced in the accomplishment to preserve the melody of a history, and to write in the new values of the community which inherits and rewards.
Through the chapters, titled as Roots, Grafts and Blossom, we are invited to be participants in an extraordinary game, in a live dialogue which is a confirmation that everything and all is open for transfigurations and different reading, which are in harmony with the time-space that man experiences.
The multimedia CD Transfiguration, is a step further in relation to the previous treatment of the cultural and spiritual heritage. What makes this author work to be unique and extraordinary is the quiet but deep and fundamental deposit of those who live all branches of the present and past times, in this moment. The Transfiguration is "a place" where the contemporary and memorial times have a meeting point in a fantastic manner.
This text and the design are authorisation of the Zrze monks, additionally using some excerpts from the Bible, and the works of the Holy Fathers, and the interviews of the Zrze abbot, Bishop Clement. Ivica Jankulovski and Risto Soluncev are authors of the music. The abundance of photos are coming from the Zrze monks, Ivan Blazev, Ognen Teofilovski, Igor Bozinovski, Dimitrija Dimeski, The Institute and the Museum of Prilep, and also photographs from the archive of Zrze Monastery "Holy Transfiguration" have been used as well. The technical adaptation comes from Seavus and the translation in English has been done by Aleksandar Zafirovski.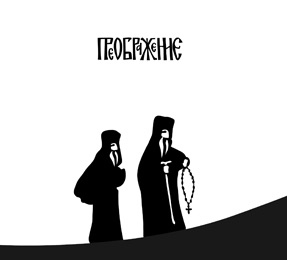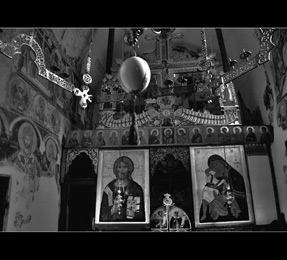 Reporting: Editing House "Темплум"