Memorial Service on the tomb of Goce Delcev ( 04.02.2009 )


At the 137 years from the birth of Goce Delcev, today on his tomb in the church of Christ the Saviour in Skopje, the Macedonian Orthodox Church served a Memorial Service. The service was performed by the Metropolitan of Polog and Kumanovo Cyril. Delegations of the Government and the Parliament, the Cabinet of the President Republic of Macedonia, the Macedonian Army, the Unity of the Veterans of Macedonia, Macedonian Academy of Art and Science, representatives of political parties, municipalities and associations, put flowers on the tomb in this occasion.
In his speech for peace of the souls of Goce and his fellow soldiers, Metropolitan Cyril called for unity and "building bridges of understanding and strong cooperation and friendship with all the peace-loving people and countries in the world."
"If Goce would have been living in this epoch, in which we live, he would recommend us to follow their self-sacrificing example, he would recommend us to overpass our internal fights… He would recommend us to look for our future and our survival in these Macedonian regions, both as people and state, and as a Church, only in our strong unity and in our love and hope."- said Metropolitan Cyril.
The memory of the day of birth of Goce Delcev was celebrated in other municipalities in Macedonia and in institutions carrying his name, as well. Goce, the visionary who "understood the world only as a field of cultural competition between different nations" was born at today's date in the far 1872 in Kukus in the family of mother Sultana and father Nikola. He was visiting the High School in Thessalonica (Solun) and the Military Academy in Sofia. He worked as a teacher in Stip, and as a member of the Central Committee of TMORO (a secret Macedonian revolutionary organisation) was working on the establishing bases, committees and committee fighting units in the Organisation.
He participated at the Thessalonica Congress of VMRO (the Inner Macedonian Revolutionary Organisation) in 1896, and till 1901 he was a over-border representative of VMRO (IMRO) in Sofia. He was killed at May the 4th 1903 in the village Banica.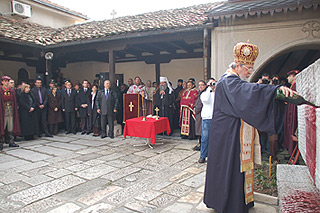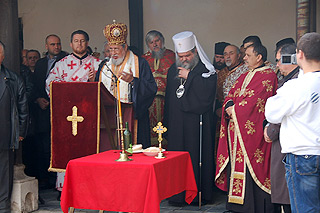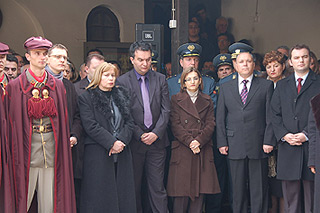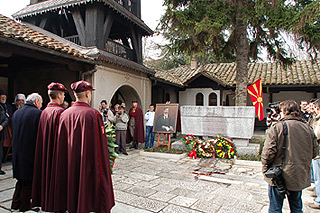 Reporting: Kalina Trpeska