Hierarch's Divine Liturgy in Kavadarci ( 14.02.2009 )


The celebration of the Holy Martyr Tryphon, was in a festive manner performed in the Povardarie Diocese with a Divine Liturgy. Metropolitan of Povardarie Agathanelus accompanied by the Metropolitan of Debar and Kicevo Diocese Timothy celebrated Divine Liturgy in the church of St. demetrius in Kavadarci, Macedonia.
Metropolitan Agathanelus spoke to the faithful present people in appropriate words, accenting the great strength of St. Tryphon faith in God, and noticed his example of how the believers should love this young martyr, and take more care about the Orthodox religion.
At the end of the Divine Liturgy, the servicing priests, accompanied by the Bishops, performed a small Water-bless in the interior of the church, and then made this year's cut out of the grape planting in the church's yard, in accordance to our Orthodox custom.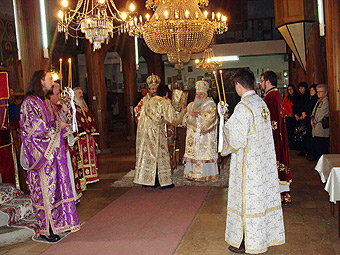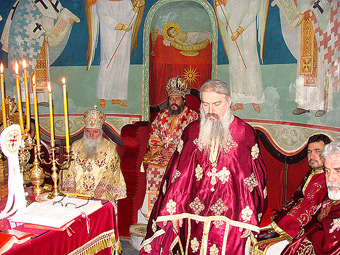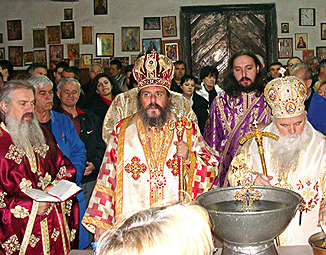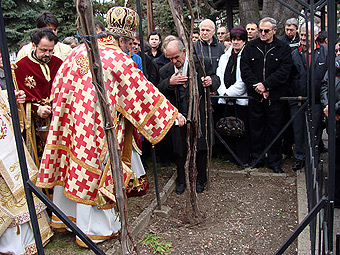 Source: Povardarie Diocese