A new Monastery Temple devoted to the Most Holy Mother of God in Novaci village sanctified ( 13.06.2009 )


At June the 13th, Saturday after the Holy Fiftieth, His Eminence Metropolitan of Pelagonia and Prespa, and the Australian and New Zeeland Administrator Peter, in a co-celebration with the Bishop of Heraclea Clement, priests and monks from the Prespa-Pelagonia Diocese sanctified the recently built monastery temple Assumption of the Most Holy Mother of God in the village Novaci, here in the cradle of the Pelagonia valley, glaring like the wheat ears in the fields of the Pelagonia plateau.
Mr. Nikola Gruevski, the Prime Minister of the Republic of Macedonia, honoured this holy endeavour, who also spoke to the people gathering around the monastery temple.
After the sanctification of the Monastery Church, His High-Reverence Metropolitan Peter sanctified the setting of the foundation stone of the monastery residential building, and blessed the holiday banquet.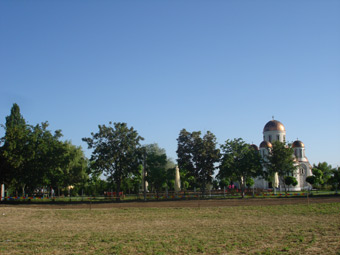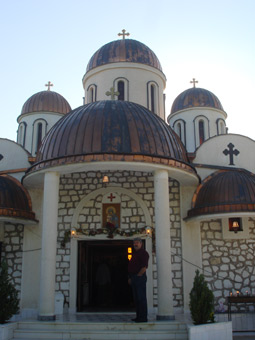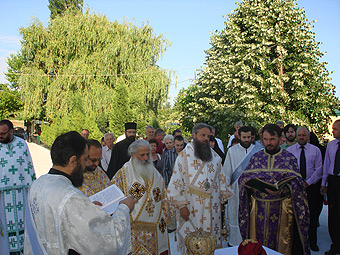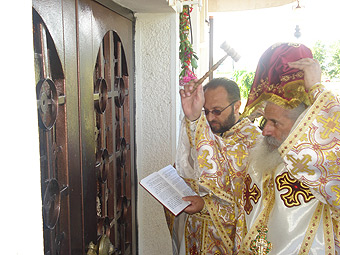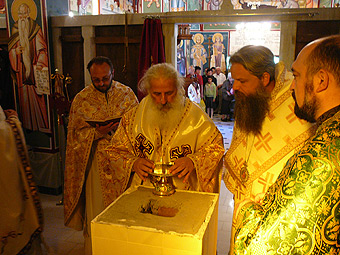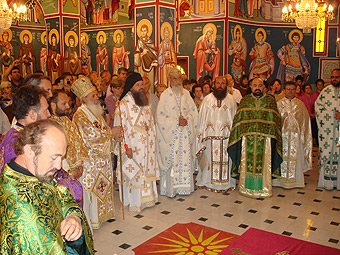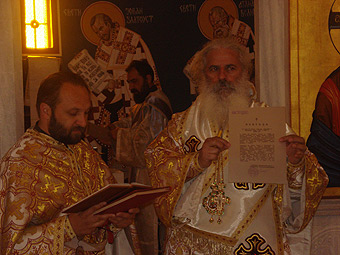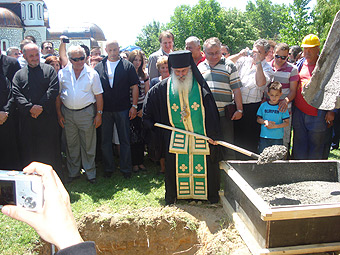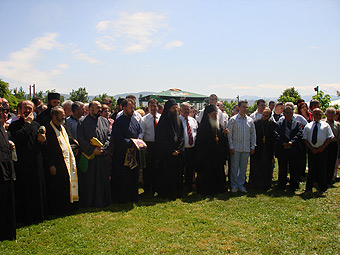 Informs: Vesna Apostolovska