School for Hesychasm (book I) published and ready for distribution ( 16.03.2005 )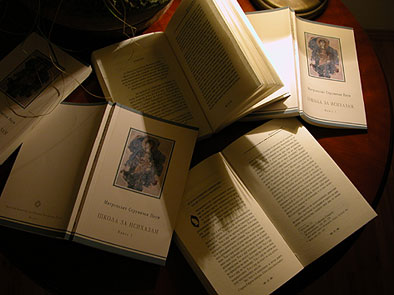 "To the brothers and sisters monastics
who in good struggle exert themselves
in the monasteries
of the Macedonian Orthodox Church,
restored Ohrid Archdiocese,
and who with the awareness they are a fruit of the repentance of the faithful Orthodox people
that lives in the Republic of Macedonia,
in obedience to their Episcopes
to utmost self-sacrifice,
have been building themselves in the spiritual rise
of our Holy Church and in the catholic
testimony of the One Saviour,
the Godman Jesus Christ,
inalienably…"
(in the dedication of the book)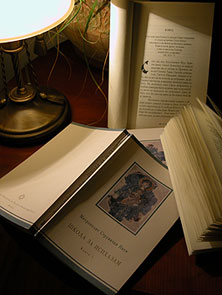 The Macedonian edition of the new book by Metropolitan Nahum of Strumica, School for Hesychasm (book I), has been published and is ready for distribution. This book is part of the edition »Vovedenie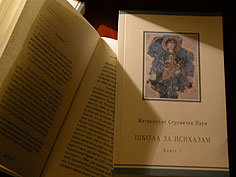 Library«, a selective publishing project of the Veljusa monastery of the Most Holy Theotokos Eleusa. The Macedonian edition, prepared in the printing office at the Bansko monastery of the Holy Forty Martyrs in Sebaste, is with dimensions 120mm x 195mm, on 210 pages. The technical phase of the prepared translation into the English language is underway and is due to be accessible to foreign readers in the nearest future.