Sunday of Saint Gregory Palamas in Rajčica ( 28.03.2005 )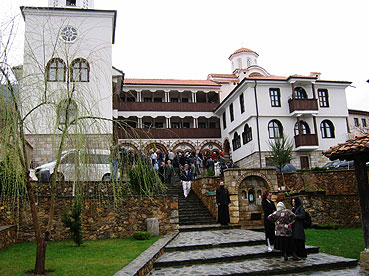 The end of the second week of the Holy Lent, the Sunday of Saint Gregory Palamas, in the female monastery of the Holy Great-martyr George the Victor in Rajčica was marked with consecration of the Holy Altar Table in the chapel dedicated to the Saints Gregory Palamas, John Koukouzelis of Debar, and Nectarius of Bitola. His Eminence Metropolitan Timothy of Debar, Kičevo, and Plaošnik together with a number of priests, among whom the archimandrites Fr. Nectarius and Fr. Parthenius, the hieromonks from the Bigorski monastery and others, on the Saturday evening performed festive Vespers in the chapel. In good inspiration to edify the present spiritually, the Most Reverend Timothy addressed them with several counsels on the meaning of fasting and prayer, with a particular stress on the meaning of repentance as a weapon that supplies the other efforts with the required strength and serves us to do away with sin. In accordance with the hospitality of this holy monastery, after the end of the Vespers, the present faithful were offered the common meal of love.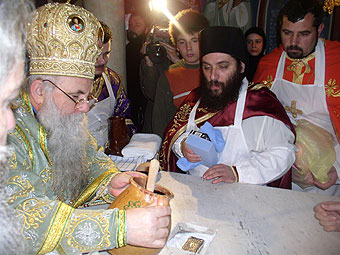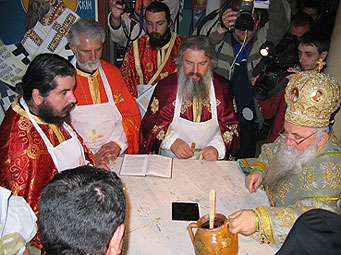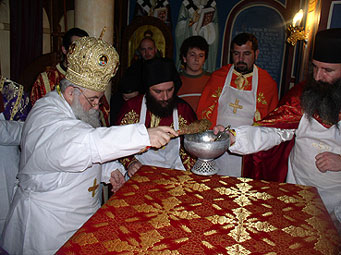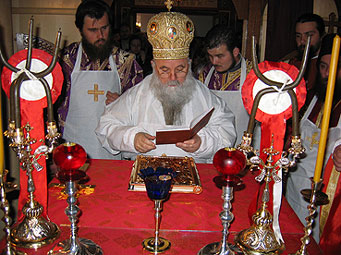 On the following day, after the Matins, before the beginning of the Divine Liturgy, His Eminence Timothy and the clergy performed the consecration of the Holy Altar Table. In the sermon at the Liturgy, speaking about a full building in oneself in the visible edifice of the Church, the Episcope paid attention to the respect toward the Macedonian ancient church heritage attested in the Bigorski and Rajčica monasteries, encouraging with love their Elder, the archimandrite Parthenius, in the renovation of the ancient Christian tradition of the region.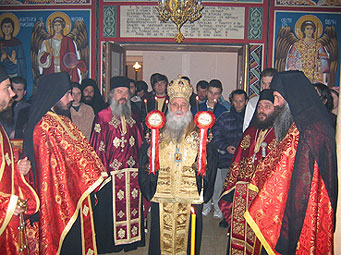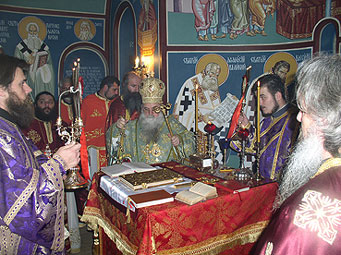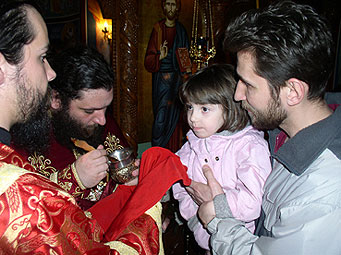 Today the revival of the two neighbouring church centres matures in a multiform fruit of transformation: from the enlivening of the subtle Mijak architecture to the renewal of spiritual life in brotherhoods and sisterhoods grafted on to the authentic tradition of the spiritual antecedents monastics that once lived their earthly exile within the bosom of the Holy Church in this area, embodied in the much fruitful Ohrid Archdiocese. At , the attendants of the worship services on the Sunday of Saint Gregory Palamas in Rajčica refreshed themselves with the festive lunch in the monastery.