Palm Sunday in Jerusalem: Patriarch Eirinaios still comes up against tensions during the worships ( 24.04.2005 )


Incidents were recorded during Palm Sunday celebrations at the Holy Sepulchre in Jerusalem, when Patriarch Eirinaios of Jerusalem was departing the church. The day was initially marred by the absence of six Bishops from Liturgy, as a show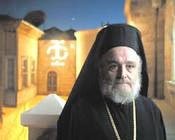 of protest for everything that has been happening in the Patriarchate, but mainly because they wanted to demonstrate their contempt towards the Patriarch. Upon departing the Church of the Holy Resurrection, Mr Eirinaios, who was being accompanied by a strong police force, was harshly criticised by a group of Greek worshippers, who arrived in the area to participate in the Holy Week ceremonies.
Italian police kept monitoring through the Internet Apostolos Vavilis, involved in the affairs imputed lately to persons on the top of the Greek Orthodox Patriarchate in Jerusalem and of the Greek Orthodox Church, until they eventually located and arrested him in Bologna.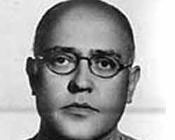 ERT informs that Italian Destrict Attorney Lucia Mutsi, who is handling the matter, announced in an interview that Apostolos Vavilis will be transferred to Venice's prison within the next 2-3 weeks. Furthermore, Bologna's DA stressed that Vavilis is also charged with possession of false passport, which carries a penalty of one to six months.
With regard to the Greek prosecutors that wish to question Vavilis, they can do so after having received permission from the Italian Justice Ministry. As per Ms Mutsi, Vavilis may serve his sentence in Greece, if he so wishes. Within the following days, the Greek Appeals' Prosecutor responsible for extradition matters is expected to send a European arrest warrant to the Italian authorities, in order to have Vavilis extradited to Greece. On the other hand, the man who is considered a onetime confiding helper of the Jerusalem Patriarch Eirinaios and of the Archbishop of Athens Christodoulos now is facing to 7-year sentence in Italy for drug trafficking.