Supplication at the grave of the Macedonian revolutionary Goce Delčev ( 05.05.2005 )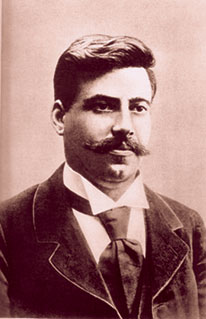 In the Holy Saviour monastery in Skopje, at the grave of the Macedonian revolutionary Goce Delčev, to the memory of the 102 anniversary from his death, Metropolitan Cyril of Kumanovo and Polog performed yesterday a Supplicatory Canon in the presence of a high State delegation and many guests from the country and the diaspora. In the sermon before the multitude that came to pay tribute to the name and the work of the fallen activist for the national liberation of the Macedonian land, t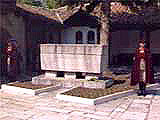 he Most Reverend Cyril expressed his admiration towards the great Macedonian patriots with courage and deeds, such as the much respected Goce Delčev was adorned with, and highlighting the freedom-bringing patriotism as a bright and actual form of philanthropy, he called: "Let us take their self-denying model and let us be inspired by their love toward Macedonia."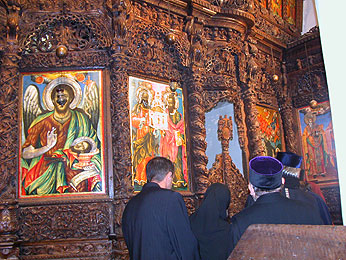 A high State delegation, which comprised the president of the Republic of Macedonia Mr Branko Crvenkovski and the presidents of the Government and the Parliament Mr Vlado Bučkovski and Mr Ljupčo Jordanovski, respectively, laid flowers on the tomb of Goce Delčev in the church of the Holy Saviour in Skopje, marking the 102 anniversary from the killing of one of the greatest Macedonian revolutionaries.
Goce Delčev, one of the greatest ideologists of the liberation movement of the Macedonian people from the end of the 19th and the beginning of the 20th centuries, was killed on May 4, 1903, in the village of Banica, Ser, Aegean Macedonia, in a fight against the Osmanli army.
He was born in Kukuš, Aegean Macedonia, on February 4, 1872.