Representatives of the local Orthodox Churches arrive in Phanar to attend the Panorthodox Synod ( 23.05.2005 )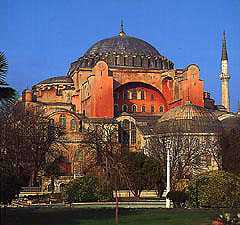 The Panorthodox Synod of the Ecumenical Patriarchate is due to begin on Tuesday morning in Phanar to decide on the future of Eirinaios, who is expected to arrive in Istanbul today. However, Mr Eirinaios stated: "I am ready and I am not going to Phanar to stand trial." Ecumenical Patriarch Bartholomew stated he is troubled with the development of the Synod, while he also underlined the importance of a unanimous decision. In the meantime, Archbishop Christodoulos will be arriving in Phanar on Monday authorized by the Continuous Holy Synod to handle the stance of the Greek Church at his own will. Jordan has asked for the election of a suffragan at the Patriarchate of Jerusalem, after the decision for the dethronement of Eirinaios that has already been validated by king Abdullah with a decree.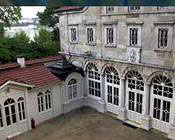 The Synod is expected to last until Wednesday and its aim will be to put an end to the crisis that has been afflicting the Patriarchate of Jerusalem. The Panorthodox Synod is crucial for Mr Eirinaios' future, as it will decide on both his fate and his future role to the Patriarchate of Jerusalem. In the meantime, Holy Sepulchre Brothers claim that Mr Eirinaios is trying to be rescued even at the last minute with fixed opinions. From Sidirokastro where he is, Mr Christodoulos expressed the belief that a solution will be reached.
Fever in Phanar
Yesterday morning, the Ecumenical Patriarch performed a memorial service for the recently deceased Archbishop Iakovos, while he also accepted a group of pilgrims from Fthiotida.

At the same time feverish preparations are held in Phanar, where Orthodox Church representatives are already arriving from around the world.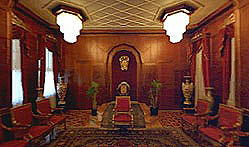 According to information from the Ecumenical Patriarchate, apart from the Patriarch of Jerusalem, Patriarch Theodoros of Alexandreia, Archbishop Christodoulos of Athens, Metropolitan Bishop Savvas of Warsaw, Archbishop Anastasios of Albania, Metropolitan Bishops Chrisostomos and Ioannis of Efessos and Pergamum respectively, as well as the Chief Secretary of the Holy and Sacred Synod of the Ecumenical Patriarchate, Archimandrite Elpidophoros, will also attend the Synod in person.

The Patriarch of Georgia has informed he will send a delegation.

Other Hierarchs who will send delegations are: Patriarch Alexios of Russia, Chrisostomos of Cyprus, Nikolaos of Czechoslovakia, Ignatius of Andiocheia, Theoktistos of Romania, Pavlos of Serbia and Maximos of Bulgaria.
the information from the Greek medium ERT: http://news.ert.gr/newsDetails.asp?ID=137138,
http://news.ert.gr/newsDetails.asp?ID=136964