The Greek Church hesitates to recognize a saint the monk whose body was found intact ( 11.04.2006 )


Athens. The Holy Synod of the Greek Orthodox Church considers the situation around the body of the monk Vissarion (Korkoliakos), resident of Saint Agathon's monastery in Lamia (Greece), which was found incorrupt in March fifteen years after the burial, was "a sign from above" and "a message for our people and our age." Yet the church hierarchs for now do not rush to start the procedure for his numbering among the saints, says Kathimerini.
"I believe it is a sign from God", was the statement of Bishop Nicholas, the head of the Fthiotida Diocese (central Greece). According to him, even the soft tissue of the reposed monk has been preserved intact. The four local doctors, summoned by the church authorities, were incapable of explaining the reason for the body's incorruptibility. The fifth expert, an Athens examiner, in his report writes he has not met any similar case before.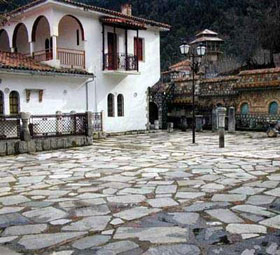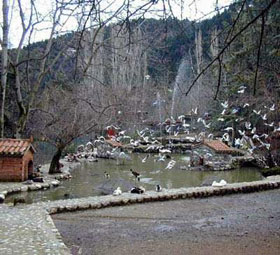 Saint Agathon's monastery in Lamia (Greece)


The information is taken from: Sedmitza.ru