The graceful fire descends in the church of the Holy Sepulcher ( 22.04.2006 )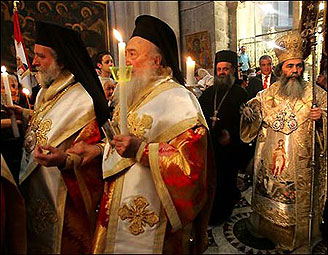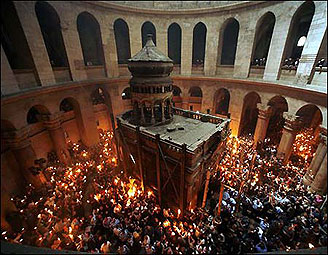 Around ten thousand orthodox Christians were witnesses today to the miracle of descending of the graceful fire in the church of the Lord's Tomb in Jerusalem. The whole church and the square in front of it were flooded with believers. There were many on the roofs of the surrounding houses.
The holy fire ignited in a miraculous way during the prayer of Patriarch Theophilus of Jerusalem, as it happens every year on the eve of Orthodox Easter (Pascha).
Afterwards the Primate spread the light to the faithful, who washed their faces and heads in the graceful fire, because it at the first moments does not burn the skin and the hair. The faithful lit their candles and lamps to take the fire to their homes.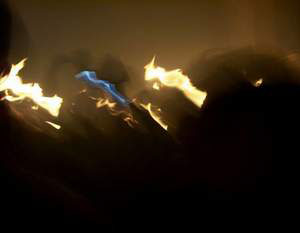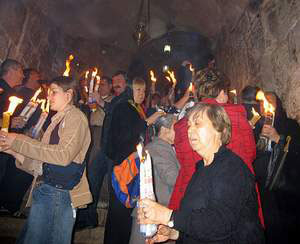 Source: Interfax