Meeting with archimandrite Eliseus of the monastery of Simonos Petra (Mount Athos) ( 17.06.2006 )


The hegoumen of Simonos Petra monastery on Mount Athos, archimandrite Eliseus, on 15-06-2006 visited St. Sergius Orthodox Theological Institute in Paris together with Fr. Macarius, a hieromonk in the same monastery. Most of the Institute professors, students, and people who wished to meet the monks from the Holy Mountain attended the meeting.
Father Eliseus was chosen and prepared by the archimandrite Emilian to succeed him in the spiritual guidance of the monks in one of the most distinguished monasteries on Mount Athos today. Father Macarius, French-born, is the author of the orthodox Synaxarion The Lives of the Saints of the Orthodox Church.
The monastery of Simonos Petra was founded by Saint Simeon the Myrrh-flowing, who lived on Mount Athos in the 13th century. This monastery was revived in the 20th century second half, when father Emilian arrived from the Meteora with his monks.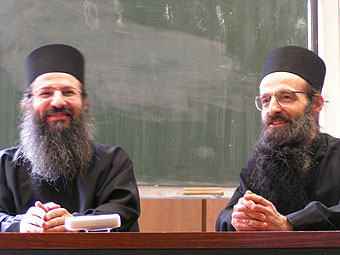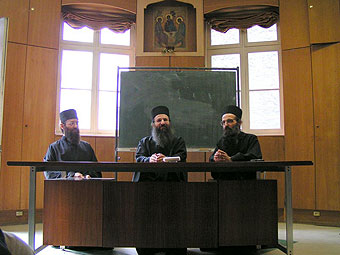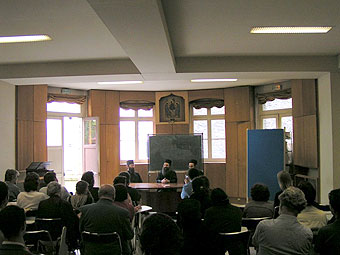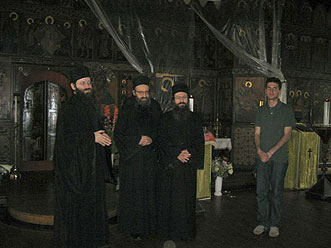 informs: Еcho-orthodoxe.net