Commissions of Moscow Patriarchate and Russian Church Outside Russia agree upon all points of Act of Restoration of Canonical Unity ( 01.07.2006 )


The negotiation commissions of the Moscow Patriarchate and the Russian Church Outside Russia have agreed upon all the questions involved in the Act of the Restoration of Canonical Unity, which is to define the basic points of a new status of the Russian Orthodox Church Outside of Russia (ROCOR) as a self-governed part of the one Russian Church.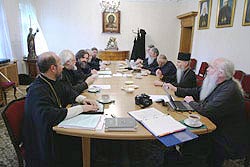 The secretary of the Moscow Patriarchate commission, Archpriest Nikolay Balashov, has reported this to Interfax as the outcome of a three-day meeting of the commissions, which completed their work on Wednesday in Moscow.
'The commission considered steps to be taken next towards the restoration of church unity' the priest said.
He also said the commissions studied the proposals of the ROCOR Bishops' Synod concerning the finalizing of the draft Act on Canonical Unity, which was approved by the Synod on the whole.
'Common decisions have been negotiated and adopted by the commissions to be then submitted to the Synods', the agency's interlocutor has reported.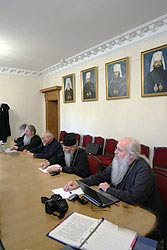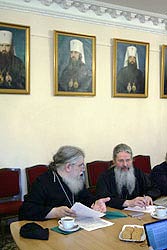 The final approval of the Act by the Synods in Moscow and New York will signify the restoration of canonical unity and Eucharistic communion between the Church in Russia and the part of the Russian Diaspora which separated from it eight decades ago.
The session of the Russian Orthodox Church Holy Synod is expected to consider the revised draft in July, and the Synod of the Church Outside Russia will probably meet in September in New York.
Father Nikolay did not exclude the need for the commissions to meet again in order to discuss details before the final adoption of the Act, but at the same time said, 'I have got an impression that the dialogue with the Church Outside Russia is approaching the happy end. The main part of the road has been already traversed'.
Informs: Sedmica.ru