Lecture By Bishop of Diokleia, Metropolitan Kallistos ( 20.02.2008 )


On Tueday February 19th 2008, through the center for Orthodox Christian Studies, St. Andrew House in Detroit, His Emimence, Bishop of Diokleia, Metropolitan Kallistos of Greek Orthodox Diocese of Great Britain, and auxillary Bishop to the Ecumenical Patriarch, held a lecture "on the future of Orthodoxy in America - Eucharistic Community & Unity: Achieving Both" in St. George Antiochian Orthodox Church located in Troy, Michigan.

The interest in this lecture was vast and surpassed the expections of the organizer who was forced to move the lecture from the original hall location to the Church. In addition, the organizer also revised this unique event by dividing it into two parts. In the first part, beginning at 5 PM, Metropolitan Kallistos had a two hour meeting with 40 members of the clergy, and representatives of the Orthodox and other Christian Churches. The Macedonian Orthodox Church was represented by Very-Reverend Dr. Alexander Mustenikov.

The second part of the evening was attended by more than 500 Christians from various nations, which gave this lecture a true international impulse. After the initial introduction given by Archbishop Nathaniel, Metropolitan Kallistos expressed his personal experiences and thoughts on the future and survival of Orthodoxy in the Diaspora. With which, he emphasized the importance of overcoming religious nationalism through interpersonal respect, Christian love, and cooperation so that we may ensure that Orthodoxy will not only survive, but will remain the "One-True Faith."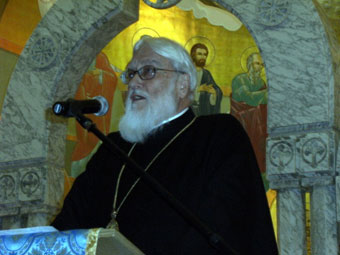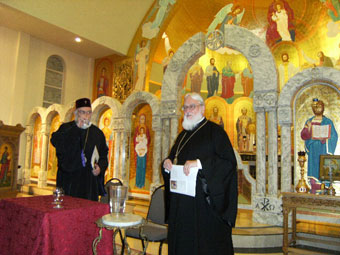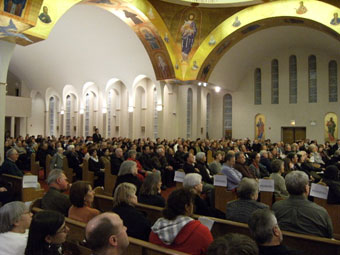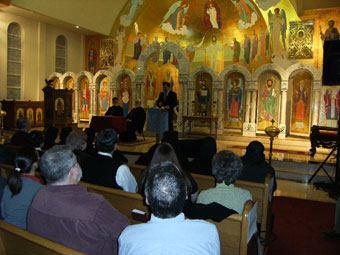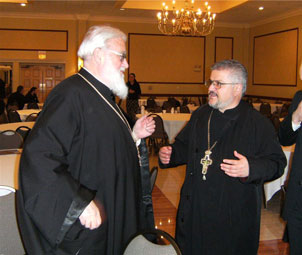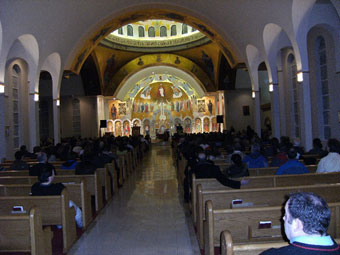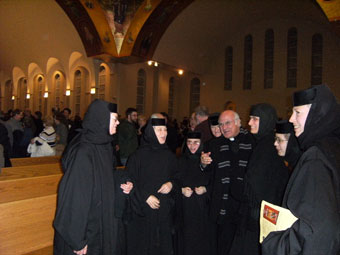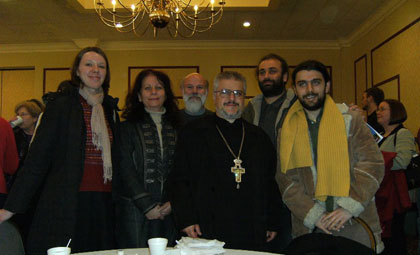 Informs: G. Stefanov