Patriarch of Alexandria Theodore the Second visits Cameroon ( 18.02.2009 )


The Patriarch of Alexandria Theodore II visited Cameroon in the last week. The Head of Alexandrian Orthodox Church remained in this African country till February the 14th.
The country, which is placed in Western Africa is well known to the Patriarch Theodore, as he was servicing here from 1997 to 2002 as Metropolitan of Cameroon. Cameroon Diocese celebrated 50 years of its existence. The Greek Orthodox Diocese of Accra and Western Africa founded it in 1959. Today, under the jurisdiction of this Diocese are the countries of Cameroon, Central African Republic, Gabon, Guinea Equatorial and the Islands of St. Thomas and Principe.
Patriarch Theodore have visited the Orthodox churches in the capital Yaoundé and in other cities, as well.
Hundreds of African believers in the new parish Transfiguration of God in Ealing Essono welcomed the Patriarch. He spoke particularly to the youngsters, promising to send them a lot of editions in French language from the Patriarchate's library, in order to contribute in their development and education.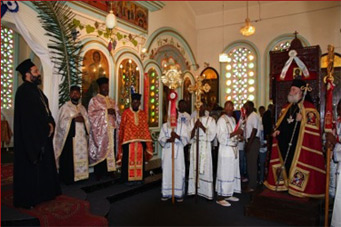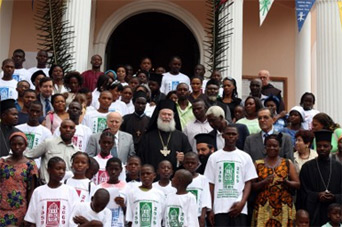 Source: greekorthodox-alexandria.org