A Prayer Commemoration of the late Patriarch Alexy II at the day of his birth in Moscow ( 24.02.2009 )


At February the 23rd, the day of birth of the late Patriarch Alexy II, who was born at this day 80 years ago, a Divine Liturgy was celebrated in the Annunciation part of Epiphany cathedral in Moscow. His Holiness Alexy II, the 15th Patriarch of the Russian Church was buried in the part dedicated to the Annunciation of the Epiphany Moscow cathedral.
His associates and assistants, who have been working with the Patriarch for many years, and his cousin Elena Kamzol took their presence at the commemoration.
At the end of the Liturgy, Archbishop Arsenius served Panihida prayer in front of the grave of His Holiness Alexy II.
Archbishop Arsenius said in this occasion that His Holiness Alexy has been teaching all to love, patience and common forgiveness, thus, those considered as his disciples have to follow his way of Christian life.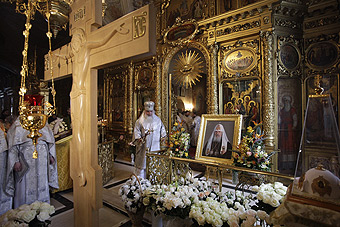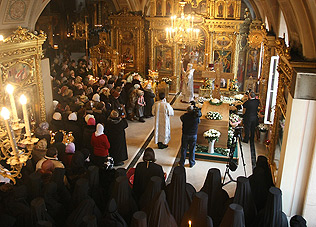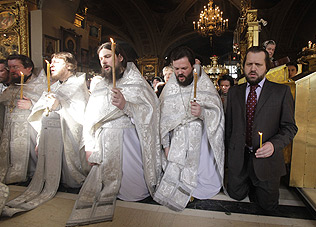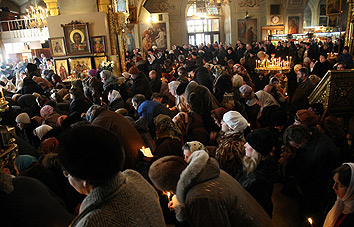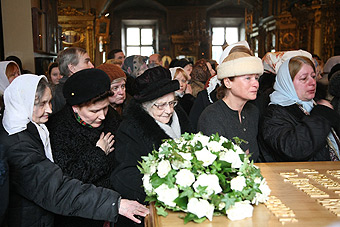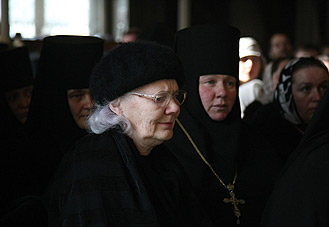 Source: Патриархиа.ру