Exhibition of relics from the Mount of Athos for the first time opened in Paris ( 09.04.2009 )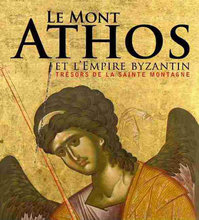 From April the 10th to July 5th this year, in the "Petit Palais" Museum of arts in Paris, an exhibition named "Athos and the Byzantine Empire. The Treasure of Mount of Athos" will take place. For the first time, the treasures of the Church art of the Athos monasteries will be carried out of the Athos peninsula and Greece, to be closely seen by such big audience.
This unique collection contains around 200 exhibits, dating from the times of the Byzantine Empire, from ten Greek communities at the Mount of Athos (Vatopedion, Iviron, Dionisios, Xenophon, Simon Petras and others). Most of them have never left the Monasteries areas, unless a little part for the Thessalonica exhibition in 1997.
Besides the relics from the Mount of Athos, the visitors will be acknowledged with the history of the Byzantine Icon painting, through the prosperous icon's collection. The exhibition contains vast number of manuscripts and things for divine services. Many of them testify the connection between the monastic community and the imperial authority – a part of the Athos' archives, series of emperor's decrees and gifts to the monasteries was exhibited.
The Patriarch of Constantinople Bartholomew will arrive today in Paris, especially in the occasion of opening the exhibition.
Source: Дверибг.нет