The first romanian orthodox church to be built in Italy ( 29.04.2009 )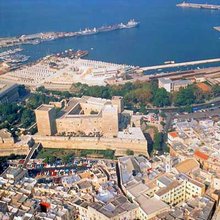 The Orthodox Romanians from Italy, soon will get their church on the Peninsula, where the relics of Saint Nicola the Miracle maker are placed.
The First Romanian Orthodox Church will be built in Italy, as the authorities in Bari confirmed the decision of construction. In the moment divine services are taking place in parishes that are renounced by the Catholic Church in favour of the Romanian Orthodox Church.
Source: Дверибг.нет