Patriarch Kirill to meet with 5,000 young people at a stadium ( 05.05.2009 )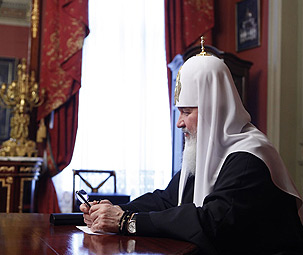 Moscow, May 5, Interfax – Patriarch Kirill of Moscow and All Russia will meet with Moscow youth on the Izmaylovo grand sports arena on May 23 in frames of the 13th World Russian People's Council.

"It is the first Patriarch's meeting with youth of such kind, His Holiness will address young people, students of Moscow, and then answer their questions in free format," the Council's executive secretary Oleg Yefimov told Interfax-Religion.

According to him, about five thousand people are to participate in the meeting.

The 13th World Russian People's Council is dedicated to Soul Ecology and Youth. Spiritual and Moral Reasons of Crises and Ways to Overcome Them.
Source: Interfax