Church rift over land sale scandal? ( 23.03.2005 )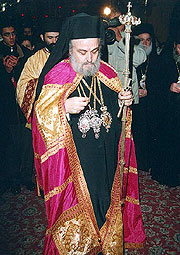 RAMALLAH (AFP) - The Greek Orthodox Church was flung into a fresh crisis yesterday as Palestinian MPs voted for Arab Orthodox Christians to secede from the Greek Patriarchate of Jerusalem following its alleged sale of land in the ancient city to Jewish investors.
The latest twist in the ongoing scandal, which has resurrected a bitter split within the Greek Orthodox community in the Holy Land, came as Patriarch Irenaios denied any involvement in the alleged land sale in Jerusalem's Old City.
"I formally and categorically deny any personal implication, or implication of the Patriarchate in this alleged transaction, the details of which we know nothing," he said in a statement four days after the scandal broke.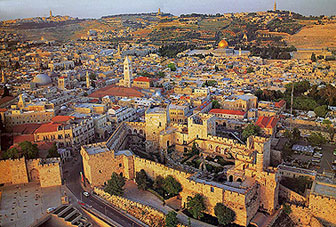 But in a special session to discuss the crisis, the Palestinian Parliament passed a resolution urging the Palestinian Authority to no longer recognize the authority of the Greek Orthodox Patriarchate over the Orthodox Arab community.
The resolution calls on the Palestinian leadership "not to recognize the patriarch," and "to work through legal means for the Arabization of the Orthodox Church" in the occupied Palestinian territories.
"We must separate the Palestinian Orthodox Church from the Greek Orthodox Church," said MP Hanan Ashrawi during the debate. "We must solve this crisis by making the church an Arab church."
The information is taken from the Greek daily newspaper Kathimerini:
http://www.ekathimerini.com/4dcgi/_w_articles_politics_100008_23/03/2005_54363