The award "Golden Eagle" granted to the Authors of the film "The Fall of the Empire. Byzantium Lesson" ( 24.01.2009 )


The "Golden Eagle" awarding, which is a central event in the Russian movie production, happened at Friday, January 25th, in the largest pavilion of "Mosfilm."
The film of author Olga Sevastianova "The Fall of the Empire. Byzantium Lesson" won the award in the genre that's becoming more and more popular and is called "documentary movie".
The premiere of the movie took place on the TV Channel "Роcсия" and attracted great interest of different public layers.
The movie was edited with Macedonian translation and title under the patronage of the magazine "Premin" (The Passover).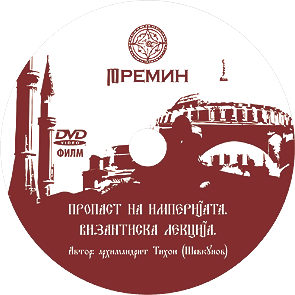 Source: Патриархиа.ру