Biography of the Elected Russian Patriarch ( 28.01.2009 )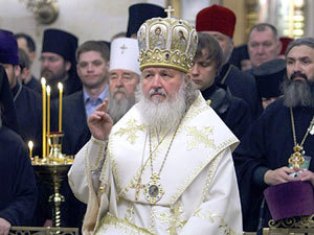 The present Russian Patriarch Cyril I was born in 1946, in today's Saint Petersburg and his secular name is Vladimir Mihailovich Gunddzaev. He became a monk in 1969. After he serviced as an assistant of the Leningrad's Patriarch of that time Nicodimus, he was appointed as an official representative of the Russian Orthodox Church at the Church World Congress. He became Archbishop of Vyborg in 1976. Further on, in the year 1984 he became Archbishop of Smolensk and Viazma, and in 1991 was titled as Metropolitan.

Previously, Metropolitan Cyril was in charge for the relations of the Russian Orthodox Church with other Churches, in the hierarchy order of the Russian Church. The unity of the Russian Orthodox Church and the Russian Orthodox Church Outside of Russia is one of his biggest successes. It happened in 2007. Orthodox clergy and believers who left Russia after the October revolution and the victory of Bolsheviks in 1917, founded the Russian Orthodox Church Outside of Russia.
Patriarch Cyril was temporary leading the Church as a throne keeper after the death of Alexy II, at the end of last year.
For the first time on this Assembly, clergyman and believers from abroad could take presence. Cyril was in competition of two other candidates, Metropolitan Clement and Metropolitan Philaret, who resigned from his candidacy during the Assembly and called those loyal to him, to vote for Cyril.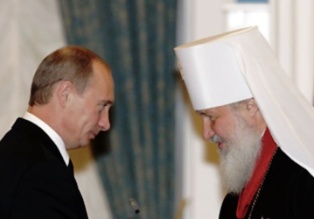 Cyril I was elected for Patriarch with 508 votes of the delegates of the Assembly, against 169 votes for Clement, claimed the president of the reporting commission of the Assembly, Metropolitan of Ekaterionodarsk and Cuba Isidore. 701 delegates were present at the Assembly, which took its place in the cathedral of the Lord Jesus Christ the Saviour in Moscow. The voting was privy, and lasted about 4 hours.

After the Gratitude Prayer Procession, Cyril claimed that he is receiving the Patriarchy service with complete peace of soul and devotion.
The spokesman of the Russian President Dmitri Medvedev, Mrs. Natalia Timakova stated to the Russian journalists: Mr. Medvedev expresses his honest hopes for further deepening of the dialogue between the Russian Church and the State in order of the better development of the country and strengthening of the spiritual values in the society."
Source: "Форум"